RICCOCHA @ PLANETLOVE FESTIVAL 2011

Riccocha will be playing at Irelands No 1 PlanetLove Festival 2011. This will be the 2nd time he has played at the festival which is set beside Shanes Castle in Antrim Northern Ireland. The Lineup also includes Ferry Corsten, ATB, Judge Jules, Simon Patterson, Marco V and more. Click here!


RICCOCHA WEAR - ONLINE STORE NOW OPEN

Riccocha has launched a new line of t-shirt and hoodie designs which you can purchase from the online store. These have been designed by Riccocha himself and are part of his Riccocha Wear merchandise. There are many more designs coming soon, so keep an eye out for the new designs. Click here!


RICCOCHA TO PLAY IN POLAND 2011

Riccocha has just been confirmed to play at Emotion Festival 2011 in Poland. The tickets for this event go on sale January 2011 along with the release of the full line up of djs and live acts. More info on this and other events Riccocha will be playing at, will be released soon. Click here!


RICCOCHA DEVINE - A DEFINITIVE RELEASE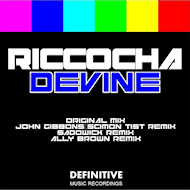 Devine is now released on Riccocha's very own label Definitive Recordings. Devine is a headstrong piece of uplifting trance, with a tough bassline, a punchy kick and uplifting break! Remix duties come from three names who are smashing it at the moment! First up is John Gibbons and Scimon Tist who take the track and give it a classic trance feel. Next up Canada's Brent Sadowick techs it right up with a fierce bassline and loads of drive which prove why he's one of the leading remixers in the UK at the moment! Finally Ally Brown delivers an uplifting peak time version that surely will smash it around Europe!


PAUL WEBSTER - RICCOCHA REMIX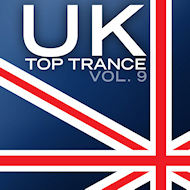 Riccocha's remix of Paul Websters Cut Off track has been selected to be released on Armada Music's UK Top 10 Trance Vol.9 compilation cd, Alongside the cream of the crop John O'callaghan, Lange & Andy Moor. You can also purchase this remix by going to the armada music download store.


RICCOCHA HEADLINES IN CZECH REPUBLIC

Riccocha returns home from a successful trip to Czech Republic were he was headlining at the massive Xmix Revolution event. This event is situated in Ceske Budejovice and Riccocha was support by Golpe, Jay Beck, Wizard, Body Bass and Legend Bee vs Salath. Riccocha played a slightly harder than usual set with a mixture of Tech Trance and Techno to suit the harder style Czech fans. For those of you in other countries who could not make it to this event. Dont worry as you can check out the videos on Youtube.
INDECENT NOISE - RICCOCHA REMIX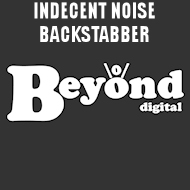 Riccocha's remix of Backstabber is receiving massive support from some of the biggest names in electronic music scene. The track has already received support from Marco V, Johan Gielen, Ernesto vs Bastian, M.I.K.E, Shy Brothers + many more and has also been receiving massive spins from none other than Mr Paul Van Dyk on his Vonyc Sessions radio show and in his live sets. Indecent Noise - Backstabber (Riccocha remix) is available to download on Beatport etc.


JOHN GIBBONS - RICCOCHA REMIX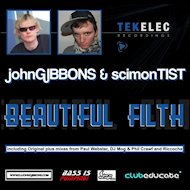 Riccocha's remix of John Gibbons & Scimon Tist's Beautiful Filth on Tekelec records has been going down a storm in the clubs and receiving huge support from Judge Jules on his BBC Radio One show and massive support from all the big guns accross the globe. This track has also hit number 1 on Trackitdown and 22 in the Irish National Charts where the guys are from. Come on, thats gotta be worth shouting about!!!


CLAUDIA CAZACU - RICCOCHA REMIX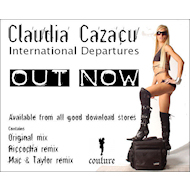 Riccocha is called upon for remix duties on Romanian female producer/dj Claudia Cazacu' International Departures track. Riccocha has given this track the full treatment. With moments of banging raspy dirty tech trance complimented with bleeps and uplifting breaks. International departures is available now on Couture Records